How to Care for Your Carpet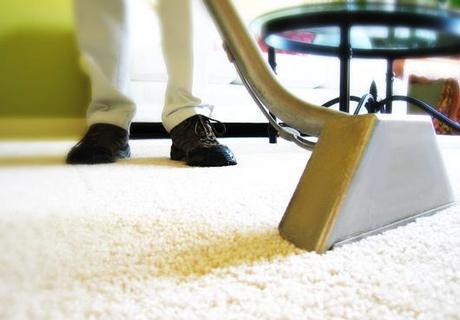 Canada Home Maintenance Solutions can help you keep your carpet clean with our professional carpet cleaning solutions. However, there are several things that you can do all on your own to help keep your home's carpet looking clean and colourful for years to come.

1. Keep your carpet free from dirt
Every time you walk on your carpet, you're crushing any tiny particles of dirt into your carpet, ingraining it further and wearing down the fibres of your carpet. Regular removal of dirt will help your carpet look better and last longer.
Vacuum regularly - Especially high-traffic areas. At least once per week.
Start with an empty bag or filter - Dirty filters can cut the suction power of your vacuum by as much as half.
Vacuum at the right speed - Slow down over high-traffic areas to make sure it's cleaned thoroughly.
Use walk-off mats - Remove dirt from your shoes and feet before it even reaches your carpet.
2. Don't be afraid to get help
Deep cleaning (or "steam" cleaning) your carpet removes tough dirt and soil from deep within your carpet which keeps it looking great and remove allergens and irritants from your home. Although you might be able to do some of this cleaning yourself with rented home unit, this will only do part of the job.
To make sure you get rid of all the dirt, you're going to have to hire a professional, like Canada Home Maintenance Solutions. A professional has the equipment and the skill to clean all the way to the bottom of your carpet. Doing this every 1 to 2 years will greatly increase the lifespan of your carpet.

3. Clean stains right away!
As careful as we may be, sometime we spill something nasty on our carpets. Remove the stain as quickly as possible! The longer a stain stays on the carpet, the more it interacts with your carpet's fibres and the harder it will be to remove.
In most cases, a stain can be cleaned with plain old water so long as it's caught early enough. If water alone isn't enough, you can try a vinegar and water combination, or club soda. There are also commercial available cleaning products you can obtain for really tough stains.
When removing a stain, BLOT, don't rub or scrub. Blotting removes the stain without pushing it further into the fibres.
If you have tried all of these steps and still cannot remove the stain, call the experts at Canada Home Maintenance Solutions in London, Ontario. We can help you!