We take care of your eavestroughs!
We will clean, repair and maintain your existing eavestroughs, or install new ones for you. We will also install Gutter Guard, Leaf Guard to prevent leaves and debris from plugging up your eavestroughs and downspouts.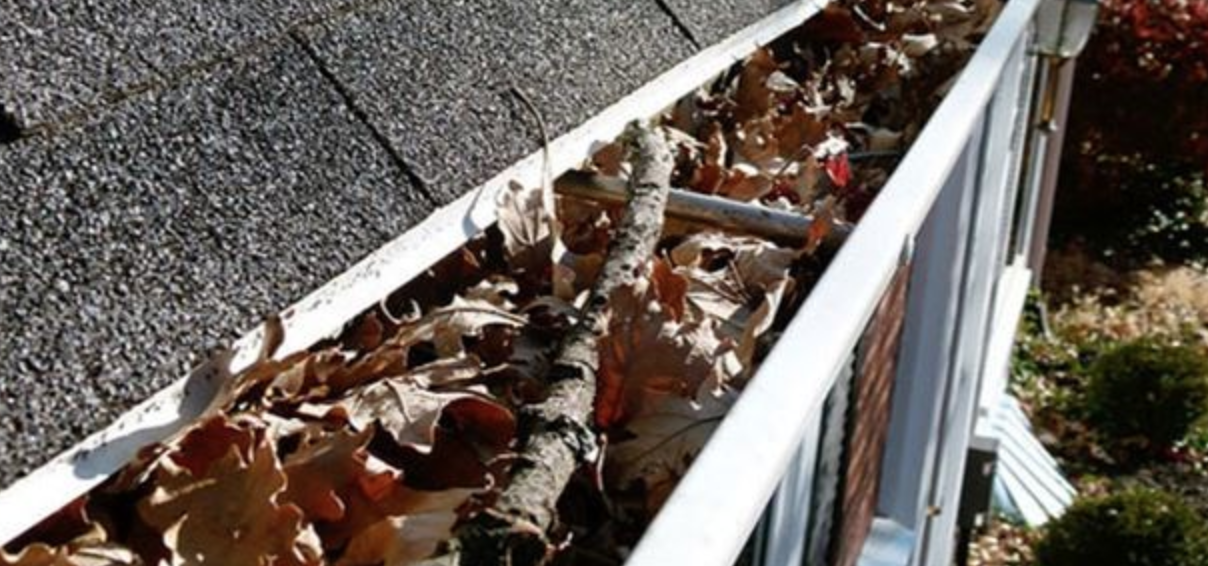 There are many benefits to having a quality eavestrough system that is properly installed. It will ensure your roof has proper drainage and ventilation, and prevent moisture buildup in your attic and under your roof, which over time can cause damage to your shingles and underlayment.
If you have an old, clogged or poorly functioning eavestrough system, it could eventually cause structural damage, mould, rot and decay, so it is crucial that your eavestrough system is functioning properly to lengthen the lifespan of your house and roof.
An eavestrough system is composed of eavestroughs, gutter guards, soffit and fascia. A soffit is the equivalent to the underside of your eaves, and a fascia is situated vertically behind the eavestrough and horizontally under the rafters of your roof. High-quality, properly installed soffit and fascia provides the essential ventilation needed for your eaves and rafters.
An eavestrough is located at the base of your roof and is necessary for collecting precipitation and draining it away from your house. It prevents your yard from flooding, and also helps protect your roof from water damage. Gutter guards, or leaf guards, are the final element that helps prevent leaves and other debris from clogging your eavestroughs.
A good eavestrough system will also improve air circulation in your eaves and attic, help prevent animal intrusion, and add value to your home while also saving you money in future repairs.
Call Canada Home Maintenance for all your Eavestrough needs!